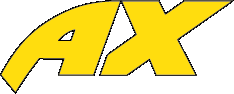 Turbo charger systems
Mono turbo, bi turbo or quattro turbo systems for performance enhancement.
Development, construction and production of turbo charger systems for engine performance and torque increase in mono, bi and quattro systems or in symbioses of turbo and compressor charging.
Customer-specific solutions for high-performance sports cars from the manufacturers Ferrari, Lamborghini, Porsche, Lotus, Opel Speedster, Renault Sport, Triumph Rocket and others.
General procedure of a conversion or required modifications:
Computer-aided establishment of combustion chamber geometry and of construction of turbo pistons in F1 technology with special coating
Determination of turbo motor specific valve control times with manufacturing of the corresponding components
Selection of turbo chargers from various manufacturers with coordination of the compressor and turbine geometry
Manufacturing of the exhaust system from high-quality stainless steel or titanium alloys with interference regulation in some cases
Single-flow or multiple-flow, large dimension intercooler system with high thermal transmission rates and integrated sensors
Engine map-controlled module for charging pressure speed, for charge air temperature dependent fuel quantity and for firing angle regulation with warning function and fault detection as required
Our conversions or conversion sets are an interplay of many excellent detailed solutions and the very high-quality manufacturing of all components.